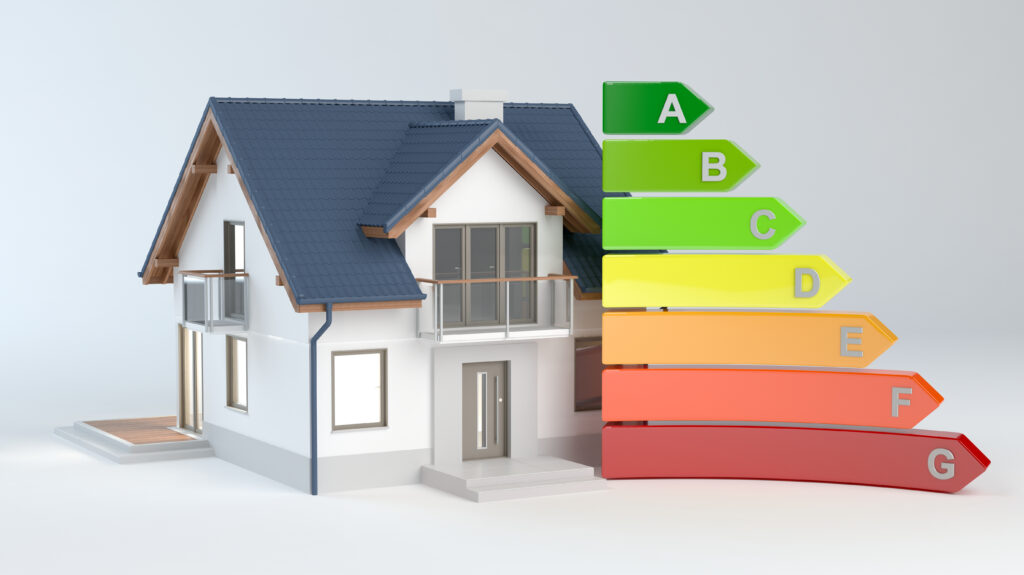 The energy bill gap between the most and least eco-friendly homes will widen to £3,250 a YEAR in the wake of energy price hikes set to occur this week.  This is because Ofgem is increasing energy price caps by 54% on 1 April in response to wholesale costs increasing in the wake of the conflict in Ukraine and changes in energy policies made by the world's biggest suppliers in the wake of the COVID pandemic.
This means that more energy efficient homes will see the lowest increases in heating and energy costs whilst the most poorly insulated homes will see rises in monthly or quarterly bills.
A home's EPC rating is largely based on how it is heated and its level of insulation, meaning the majority of G-rated homes will come from older housing stock, some of which might be Victorian, Edwardian in origin or even older.
Analysis by the property consulting JLL suggests that a typical household living in a home with an EPC rating of G will see their bills rise from an average of £3000 per year to nearly £5000.
However, more energy efficient properties Meanwhile in bands A to C will see a much more modest increase in energy bills going from an average of 1000 per year to £1700.
This means that your old, poorly insulated property could be costing you as much as £270 per month so there's never been a better time to insulate and improve your home's energy efficiency particularly if you intend to sell your home.  In these cash strapped times buyers are going to be paying more attention to the EPC rating of your home, potential renters for landlords are also going to be paying attention to the energy performance rating of your property or home so there's never been a better time to spend some money and improve the energy efficiency of your home, it might save your pounds and increase the perceived value of your property making it much more likely to be snapped up by renters or buyers.