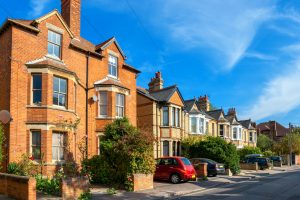 Have you noticed lately that the weather has been unseasonably mild, we've had very few cold days or frosty nights, and that's due to the ever encroaching effects of climate change.
That's why it's more important than ever that your home is well insulated and energy efficient so that you too can do your part to help the planet recover from the effects of too much carbon dioxide in the atmosphere.
An energy performance certificate or EPC for short is a simple measure of how climate friendly your home or properties are, each EPC is rated on a scale of A-G, though it's worth bearing in mind that the minimum rated for any properties that you intend to lease, rent or sell must be 'E,' or above.
The government is committed to making the United Kingdom of Great Britain and Northern Ireland a net carbon zero economy by 2030 and part of that commitment to reducing greenhouse gasses requires that landlords and home owners become ever more efficient when providing heating systems for their properties but also at keeping the heat within them through the installation of up to date insulation that makes the most of generated energy thus helping to lower emissions.  You can expect to see ever increasing amounts of scrutiny on the landlord or homeowner in the next few years as all are expected to do their part to hit this ambitious target.
Energy performance certificates last for ten years and our assessor will make a list of any improvements that you may need to undertake to make your property more energy efficient such as:
Installing cavity wall and loft insulation
Draught-proofing windows and doors
Insulating pipes and tanks
Installing a condensing boiler
Reducing water usage
Considering energy efficient glazing
Considering renewable energy technology such as a wood fuelled heater, solar panels or wind turbines
Installing low-energy usage light bulbs
If you'd like to know more contact us now.